Why brands need to expand the digital availability of their products 
How brands can deliver value beyond price 
Take a long term approach to nurturing sales channels
Marketers and sales specialists all want to be inside shoppers' minds at the moment they decide to make a purchase.
What is the trigger to converting from browsing to purchasing at that moment? There is some science to it, but we're a long way off knowing exactly what happens – and each consumer's shopping journey is different.
The post-pandemic, economically challenged retail world is constantly evolving. What we thought we knew about consumer patterns during COVID is different just a couple of years on.
What we do know is powerful – making a compelling offer is key, as well as understanding where shoppers go on their purchasing journey.
PRODUCT DRIVEN, OFFER FOCUSED  
Recent research by Google called shoppers' behaviour the 'Messy Middle' – the non-linear journey that consumers go on to make a purchasing decision. 
The study shows that retailer selection for shoppers is fluid, and that almost 50% of Australian consumers will switch to their second retailer preference over their first. While 1 in 4 shoppers are prepared to switch to their second choice product or brand.
These insights are backed up by Google Search behaviour with 60% of retail searches in Australia and New Zealand being for products or brands, rather than retailers.
What this means is that brands need to expand the availability of their products online. The products that consumers want, need to be on the platforms they shop, with a compelling offer to purchase.
Consumers are still somewhat loyal to the products they like, but only as far as the eye can see. If it's not in front of them with an enticing offer, there is a risk that your brand will lose them to a competitor ready to pounce. 
1 in 4 shoppers are prepared to switch to their second choice product or brand.

2023 Google Study
BE SEEN – IT MATTERS 
Australia Post forecasts that by 2033, one in every three dollars will be spent online in Australia.
Ten years can feel far away, but shoppers are bouncing from one marketplace to another looking for value and convenience on the products they love – as well as discovering new brands.
Brands need to strategise and move now on the digital availability and offering of their products, or be left behind when one third of shopping is taking place online. 
VALUE BEYOND PRICE
Shoppers love a discount – but it's not the only important aspect to a purchasing decision. Australia Post reports that 78% of people look online when shopping for products, which gives brands an exceptional range of tools and value-adds to entice a consumer to purchase.
Premium Delivery: Gone are the days of consumers willing to wait a week for their product delivery. Marketplaces like Amazon deliver within 24 hours of ordering through their Amazon Prime network. With 1 million more Australians shopping online than in 2019, quick and free delivery is becoming the expectation – In the US, Amazon has 49.1% market share in ecommerce. Amazon is well more established in the US than Australia, and has quickly become entrenched in US shoppers' purchasing behaviour. There are Amazon warehouses in every Australian state now – the infrastructure is ready to service millions of more Australian shoppers. 
Social Proofing: Reviews and product ratings are an incredibly powerful way to influence purchasing. It takes time to organically build reviews and ratings, but once products are live on marketplaces and retailer platforms, brands and marketplace agencies need to be proactive in seeking reviews from customers. Social proofing builds trust in a product that hasn't been tried or tested by the person shopping.
Deal sweeteners: What value can your brand add to this purchasing decision? Free samples or a gift, complementary servicing, discounted or free accessory? Shoppers love to feel like they are getting a great deal, and providing added value above competitors can influence purchasing decisions. Particularly with online shopping – think about how you can add value or extras to the purchase. 
Category and product specifications:
Profile and highlight what makes your product so good and better than competitors – a health food product made with organic ingredients, a sustainable fashion brand that uses vegan leather, an electronics product with 15+ hours of battery life. Put these unique selling points in the product descriptions and specifications – use it to grab the customer's attention while they're quickly scanning and reviewing your product among competitors.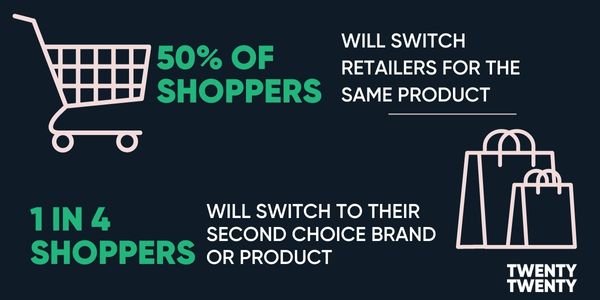 NURTURE YOUR SALES CHANNELS
The bottom line for brands is to continue to evolve their sales strategy and challenge the business to think big picture.
As consumers spend more time shopping online, demanding more convenience and becoming more comfortable with social proofing and influencer or authority marketing, brands need to be where consumers want to shop, and what a good offer is.
When considering marketplaces like Amazon, Ebay, the Iconic, Walmart, Coles etc, many brands are still focused on the short term challenges like making a smaller margin on a marketplace sale vs their own ecommerce platform.
E-commerce is not a short term play, it's a long game – and when brands put time, effort, budget and resources into building their marketplace presence, 9 times out of 10 they'll see the results.
However, the 'build it and they will come' mindset does not work – brands must promote their diverse ecommerce offering – tell your customers where they can find you, promote your marketplace sale or promotion through your own digital channels. Nurture your strategy to make it successful.
What comes with this approach is often stronger brand loyalty along with new customer conversion, and in the long run, that is added value for the brand.